Intelligent Document Management And Archival
Store, search, sort, and manage your documents with speed and efficiency.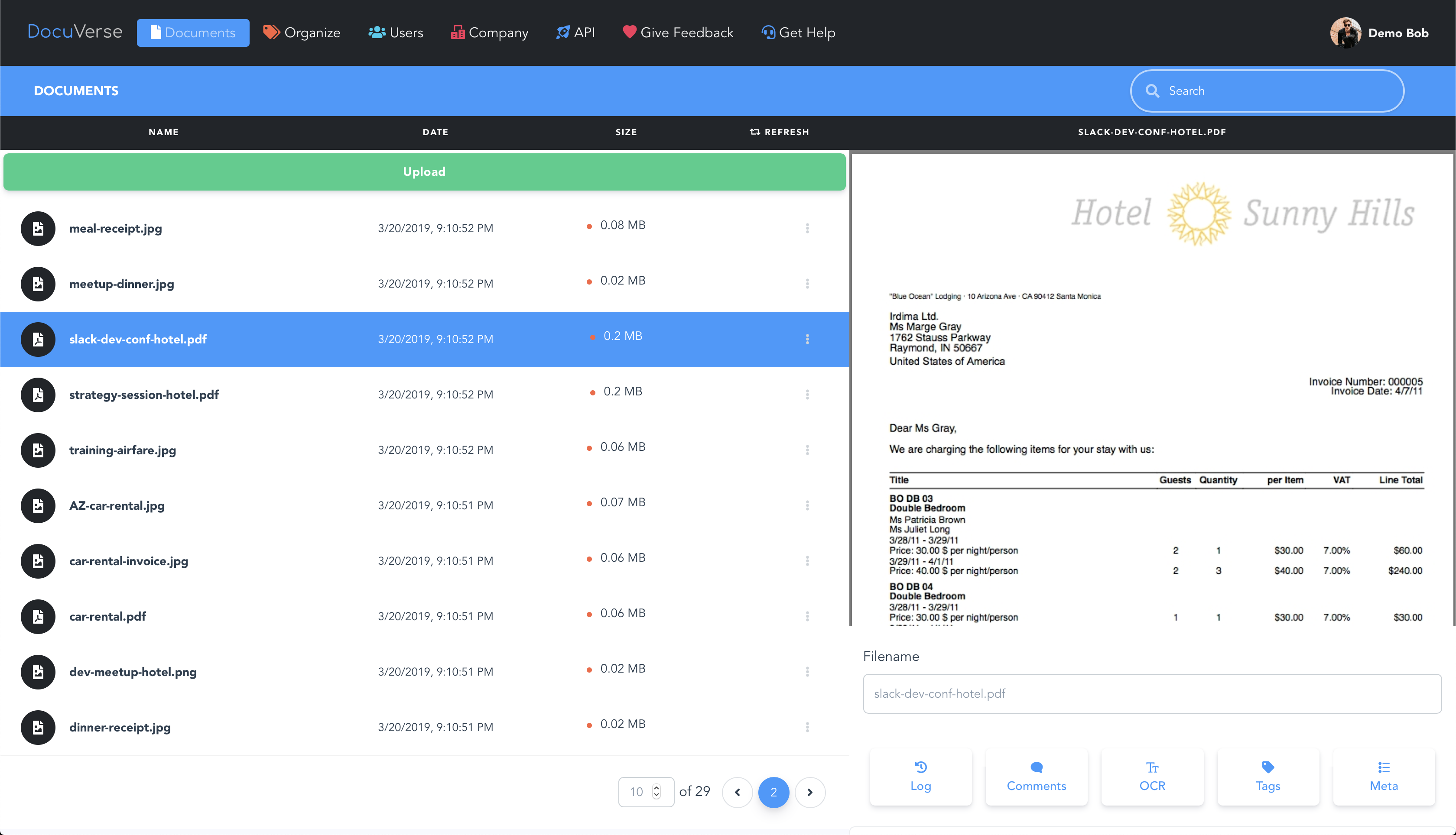 Content Based
Extract data from your documents using OCR to make them searchable and automatically organized
Speedy Sharing
Conveniently share document links with users. Revoke access just as easily.
Secure Cloud
Know your documents are safe and encrypted with 256-bit AES-XTS full-disk encryption.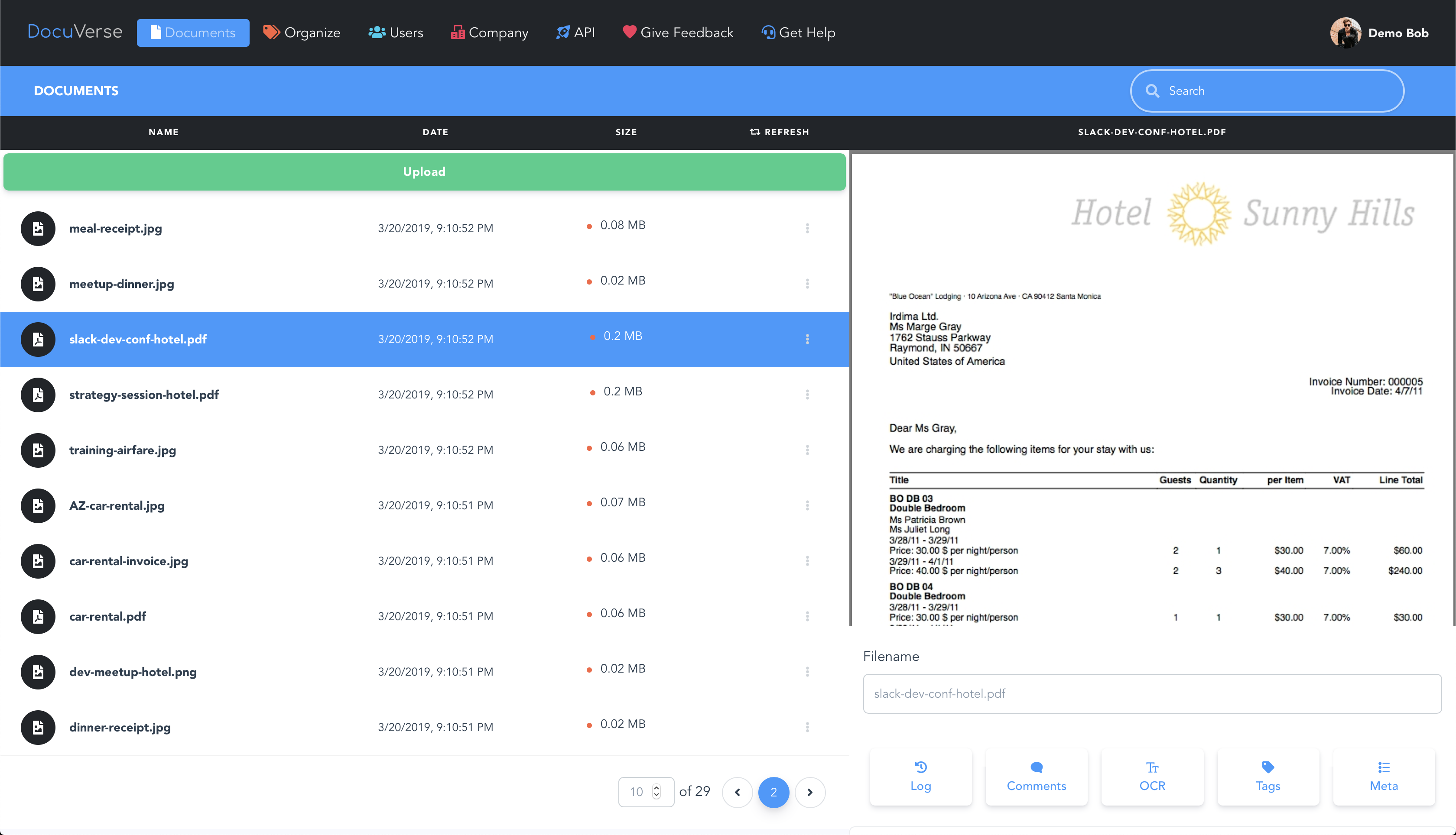 Awesome features
Our platform has the tools and features that allow you to actually use your data.
Ex. we automatically extract basic fields like Email, Phone Numbers, and Websites.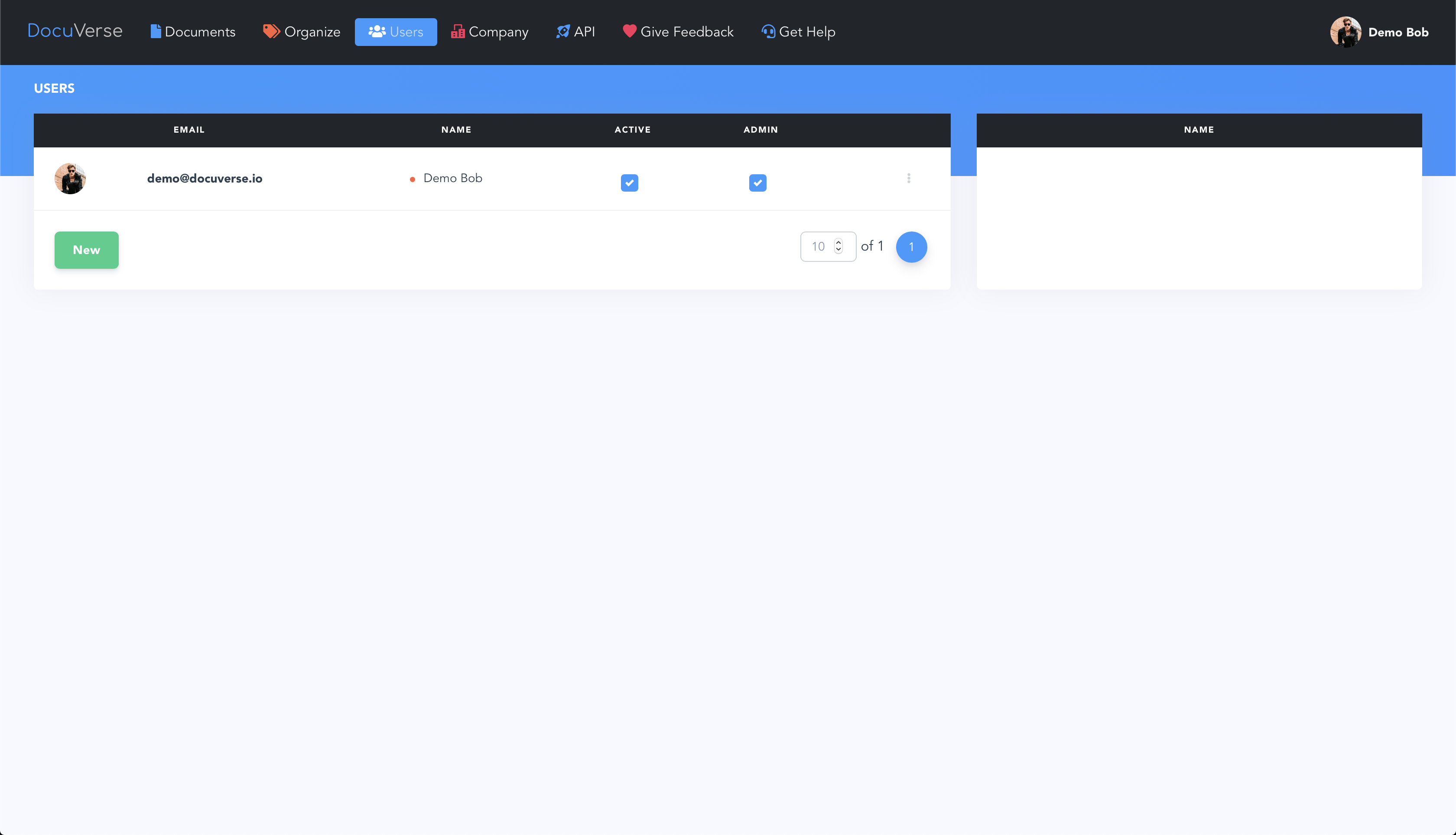 Multiple Users

Have multiple user accounts to share data and get more done.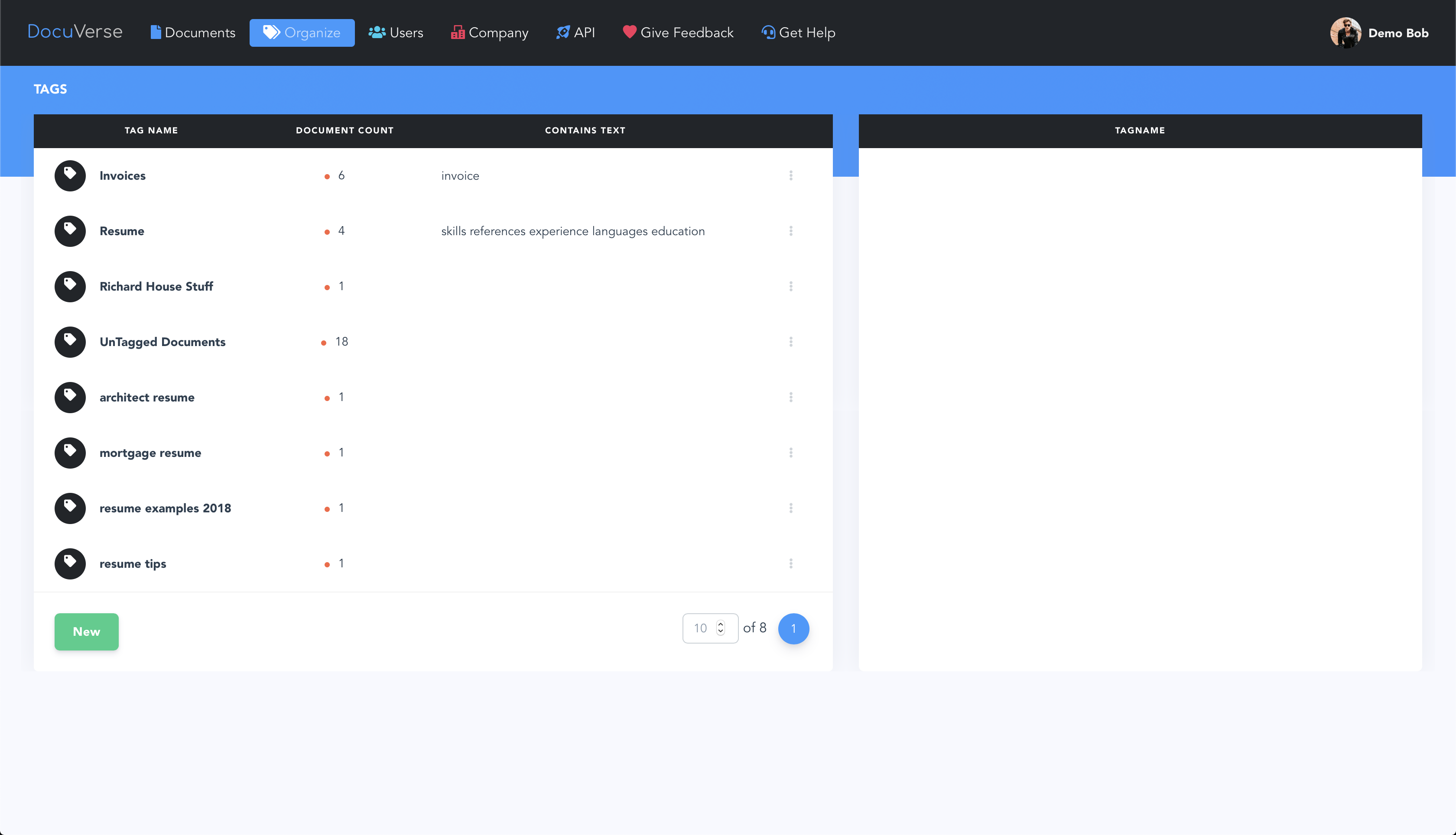 Tag Documents

Automatically tag and sort documents.
Modern Interface
We provided a clean intuitive interface that allows you to focus and get things done.
Awesome Support
You can contact your support team and get a personalized response within minutes.
Build something
Utilize our API to build a custom app tailored for you business.
Building tools
We have an excellent REST API that you can integrate with.
Improve User Experience
Utilize our data to improve and automate things for your users.
Launch time
Let us do all the heavy lifting allowing you to deploy sooner.